The Aim
We aim to lift the practice of shaped vocal improvisation up into the light of widely appealing public performance. 'TIC' consists of a group of performers, selected at audition, who are agile and reliable improvisers coming from a diverse range of vocal traditions.
The Mission
The mission is to develop different fluid forms within which creative improvised group and solo singing can be discovered. Roditi refines techniques in response to the group dynamics of the always changing line up of TIC singers. TIC create exploratory spontaneous choral compositions holding a vision to make vocal music that is a refreshing balance of original, consistent, exploratory and accessible. The richly combined styles of voices from many traditions and backgrounds bring a unique identity to the music, underpinned by Roditi's broad sweeping 'genre-unrestricted' aesthetic.
Flexibility
Singers in TIC bring their own specialisms and are also open to learning from others and willing to let go of their tradition to try something new. Flexibility is a core skill in the ensemble. Singers take musical direction from Jenni and participate in creating music established through the conducting, based on a simple signalling system and intuition.
Thinking of booking The Improvisers' Choir?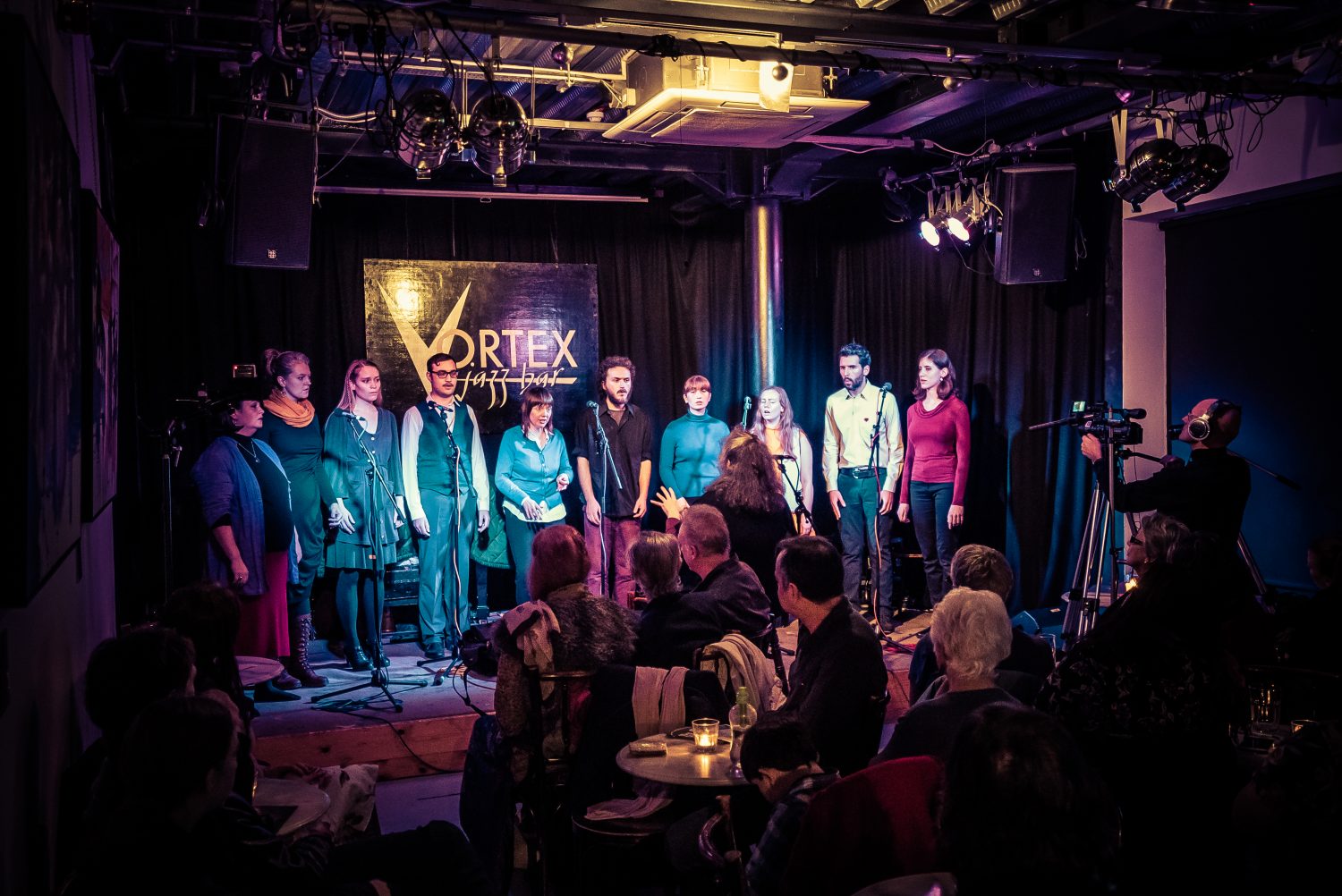 TIC History
TIC - The Improvisers' Choir was formed in September 2015 by Jenni Roditi.
TIC won the Nonclassical Battle of the Bands 2018. We have played two gigs at the Vortex Jazz Club,  appeared in Chorus Festival, South Bank Centre, also Crouch End Festival, The SkronkFest, supported heavy-metal band Black Shape at New River Studios, appeared in a family Christmas concert 2016 in a local church, with a TV studio audience in Istanbul (December 2016) where the whole concert was filmed in TV conditions, and sang twice for Wintertime Choirs at South Bank Centre December 2017. In 2018 we received funding from PRSF to record an album using no headphones and in real time with no overdubs using only one stereo microphone to keep the communication between the performers as live as possible. From these two half days of recording the project Land Mass was born. This is now (in 2022) just under an hour of music with enhancing film footage by Sara Pozin. In July 2022 Land Mass was selected by Lift-Off Film Festival, Los Angeles for an autumn screening at the historic Raleigh Studios, in the heart of Hollywood.
In March 2019 TIC performed at the cross-genre and conducted improvisation hub, Club Inégales, in Euston, as part of an event for International Women's Day, and in conjunction with a conference on Women in Musical Leadership, at Senate House, where Jenni Roditi gave the keynote speech.
In June 21019 TIC returned to Club Inégales and joined with the house band, conducted by Peter Wiegold, to present a joint evening of vocal and instrumental improvisations, conducted, at one point, jointly, by Peter and Jenni together.
TIC have collaborated with special guests who bring their own expertise: Cassie Yukawa-McBurney, piano, Toby Thompson, poet, Ian Shaw, singer and pianist, Cleveland Watkiss, singer and looper, and Peter Wiegold, conductor and pianist. They have all influenced and inspired the direction of the concerts and recordings they were part of.
During lockdown Land Mass was developed and is now ready for screenings. We welcome invitations to screen the film at your event.
Meet the Improvisers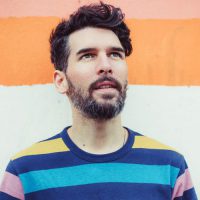 Uran Apak
Current Member
Uran is a playful improviser with a poetic sensibility. He is an alchemist in search of a secret formula that will save the world by combining the inspiration of the heart with the intelligence of the mind. Since 2015, he's been leading the Voice DNA workshop that helps people find the power and joy of their voice.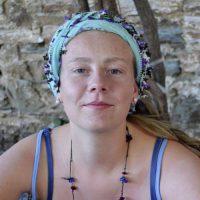 Dilara Aydin-Corbett
Current Member
Born to Irish and Turkish parents, Dilara is a vocalist, pianist and composer. She is currently studying a masters in Music Leadership at the Guildhall which is expanding the scope of her work into cross arts and community music making contexts. Dilara sees improvisation as an approach to life: a chance to shed our layers to notice the now, flow, respond, ignite curiosity, skillfuly merge work and play, trust and be.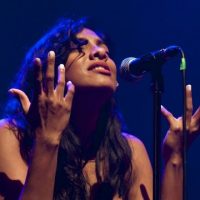 Rouhangeze Baichoo
Current Member
Rouhangeze is a Singer-Songwriter and composer born on the beautiful island of Mauritius. Her voice is compelling with an ease soul and versatility. She is uniquely talented with her own inimitable vocal style and presence with smooth ascension of melody, technicality and heart. In Europe, she has performed and worked with musicians like Mauritian born Bassist Linley Marthe (The Joe Zawinul Syndicate, Paco Sery, Nguyen Le...), multi- award winning guitarist and composer Antonio Forcione, Tabla player Aref Durvesh (Susheela Rahman, Sting, Nitin Sawhney…) Drummer Mark Mondesir (John McLaughlin, Jeff Beck, John Scofield), Polish pianist Tomasz Bura and award winning Producer, Singer Songwriter/ Guitarist Eric Appapoulay( Neneh Cherry, Yusuf Islam/ Cat Stevens, Nitin Sawhney, Lionel Richie, Don Blackman, Craig David...)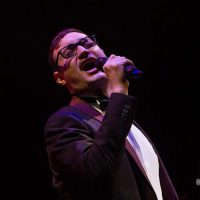 Davide Basso
Current Member
Italian tenor Davide Basso studied music performance at Middlesex University in London, and attended masterclasses by the New School of Jazz and Contemporary Music and Berklee College of Music. He's a current member of the London Vocal Project (with whom he presented in February 2017 the project "Jon Hendricks' Miles Ahead" in New York, excecutive producer Quincy Jones), and of TIC - The Improvisers Choir in London, and collaborates with the London Contemporary Voices, Bambus City Strut, Opéra de Baugé, Ormond Opera, Silver Symphony Orchestra, Luca Pitteri & VGE Vocal Project, Casanova Venice Ensemble. https://encoremusicians.com/Davide-Basso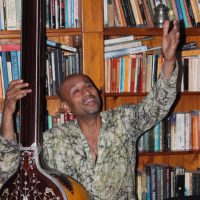 Ansuman Biswas
Current Member
Ansuman Biswas was born in Calcutta, India and now lives in the UK. He first learned Indian Classical singing from his mother and later studied Western contemporary music at Dartington College of Arts. He has an inter-disciplinary practice incorporating music, theatre, writing, film, and Live Art, and even beyond the arts to engagement with the worlds of science, healing and business. At the core of this wide-ranging activity is a training in Indian contemplative techniques and a joyful commitment to improvisation.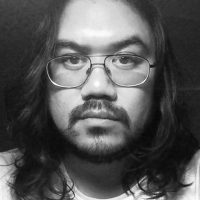 Alain Man
Current Member
Multi-instrumentalist, vocalist, composer, producer. Making stuff up as he goes along. Free improv/free improve. Occupied with the collection of strange keyboard instruments, gadgets and software. Knows how to clean an old drum skin of bugs and how to debug an old drum machines hard drive. Never met a genre that didn't have something to say.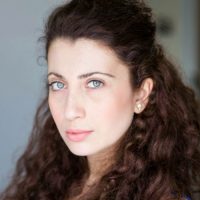 Sylvia Medina
Current Member
Sylvia Medina was born and raised in Italy and soon showed passion for music in all its forms. She has extensive experience in Musical Theatre and Jazz and has performed nationally and internationally for more than 10 years. She joined TIC at the very start of their journey and couldn't be more excited to keep exploring and growing with this talented bunch of singers! "The voice of beauty speaks softly; it creeps only into the most fully awakened souls" ~ F.Nietzsche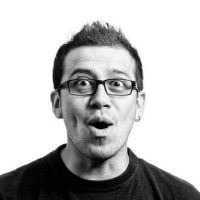 Camilo Menjura
Current Member
Award winning musician Camilo Menjura is a Colombian Guitarist, Singer and Choir Leader based in London, UK since 2006. His guitar playing conveys shades of the Latin American Folk sound, nurtured by Classical Guitar studies and explorations & collaborations with several projects and musicians from different corners of the globe. Those influences also can be found in Camilo's voice explorations, with a clear element of folk narrative, textures, polyrhythms and a desire to tell stories with the sound itself as a language.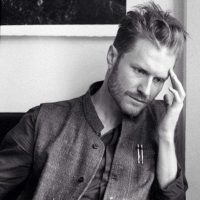 Ebe Oke
Current Member
Ebe Oke is a composer, producer and transmedia artist working predominately with sound and performance. His experimental compositions are inspired in part by his childhood spent on an exotic bird sanctuary in the Deep South, Georgia and incorporate the sounds of birds and insects. He has studied composition with Karlheinz Stockhausen and counts Brian Eno and Laurie Anderson as personal mentors and collaborators. Oke's work has also included the scoring of dance, film, theatre and art installations. His debut LP 'SPECIES' will be released in 2018.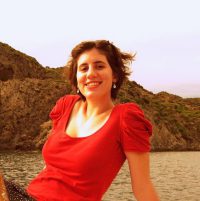 Irene Pujol Torras
Current Member
As a music therapist, singer and researcher I am interested in the relational, intersubjective and embodied nature of music making. The particular connection experienced when singing and improvising with others is something precious to explore, play with and share with others. From Renaissance madrigals to jazz harmonies and poetic song, I like to find different colours in my voice.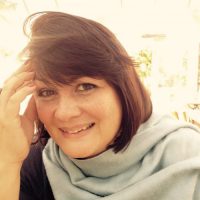 Verónica Chacón
Current Member
'Enthusiastic, positive and creative' : Verónica Chacón is a singer, conductor, and voice over but also a graphic designer and fine artist. She found Sounds & Shapes Ltd. in July 2008 to promote musical events, develop original musical and fine art compositions, and create a local space for sharing of music, fine art, and design in North London.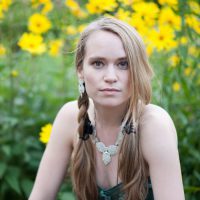 Kate Smith
Current Member
She's a captivating singer and performer, a versatile improviser, a producer and an entrepreneur, a leader and collaborator — a traveller between cultures and art forms. At the heart of her practice is the search for connections between people and disciplines. That quest has taken her from filming documentaries in Chinese oil fields, to leading choirs for mental health, to performing street theatre in rural Croatia. Currently based in London, Kate manages a diverse practice that encompasses composing new music with her somatic vocal ensemble THAT!, and organizing music programs in Portugal with her company Curiosa. https://katesmithmusic.com/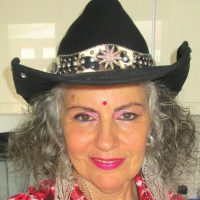 Candida Valentino
Current Member
Harmonics, subharmonics, the world of overtones and undertones. My voice and heart are guided by the most natural scale in the universe mysterious and natural at the same time. These sounds that come from my voice create infinite time and space the oo, the ah, the ee tickle me as I listen each time with a new ear.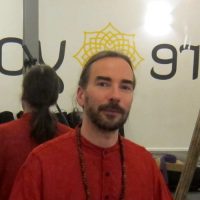 Yan White
Current Member
Yan is a multi-instrumental musician (guitar, voice, bansuri, drums & percussion), producer/composer and sound journey creator. He provides live music for yoga workshops and works with music therapy group Drumunity CIC. Yan is studying Hindustani Classical Music (bansuri, vocal) at Bharatiya Vidya Bhavan. https://soundmandala.net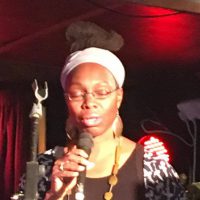 Marcia Willis
Current Member
I rest on the shores of silence before stepping into the river of sound. The voice may dive to the depths or soar on rising currents of music, it flows through me and I follow where it leads. In committing to song I trust the music, myself and all present. May the song be a blessing to all.