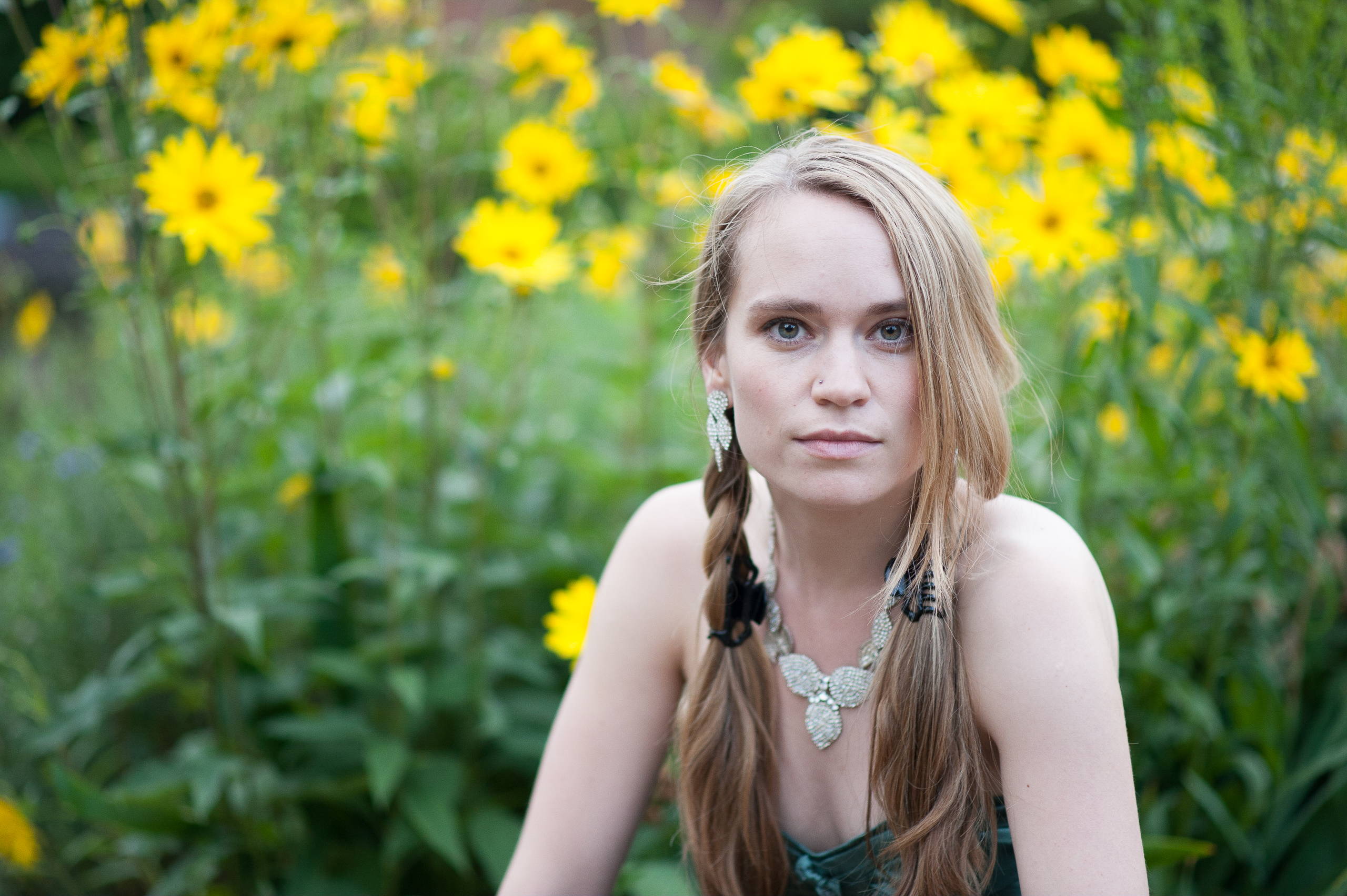 Our next Improviser to sit in for a portrait in her own words is Kate Smith, actor, filmmaker, puppeteer, dancer and classically-trained singer from Virginia now settled in London after a stint in Shanghai, where she produced her own cabaret shows and headed the local Americana scene. Kate has recently graduated from the Leadership course at Guldhall.
 How would you describe your voice?
I've been studying singing since I was thirteen, and I still don't quite know what my voice is! When I start learning a new genre, I find that my voice is able to adapt and I'm often surprised to discover the new sounds, timbres, effects I can make. In the past I have performed classical music, cabaret, English and American folk, Eastern European, indie-pop, etc. My current challenge is to figure out when and why to use certain voices, and how to connect those choices to an inner motivation.
What are the main improvisation experiences that you have had before TIC?
I got my start in improvised theater when I was a teenager. I continued doing improvisation comedy in college, and in my final year I wanted to marry those experiences with my love of music, so started my own musical improv troupe. At that point in my life I was just beginning to really push the edges of my voice, see what I could do. It helped me realize that writing music, creating it myself, wasn't such a crazy idea.
I continued to do improv theatre when I moved to China, where I began creating my own cabaret performances, and MC-ing for burlesque shows. Over the years improv has become a corner stone of my practice as a performer. Improv helped me learn to really make song, text and character my own. By playing with something, you break down the barrier between yourself and the material, you allow your intuition to guide your choices and you can forge a much deeper connection to the meaning. Improvising onstage is a freeing experience, you must live in the moment, embrace whatever ideas pop up; there can be moments of awkwardness, but now I enjoy sharing those with audiences, and I've really come to feel at home when I am improvising in character.
What have you noticed about your experiences in TIC so far?
I love singing with other people because you have so much to respond off of, and it's very special to just make sounds that resonate with each other. You get a pingy feeling in your body, and you begin understanding where pieces are moving, without necessarily feeling you need to guide or shape them directly. It's a sort of group mind, where the created thing/song takes on a life of its own that is greater than its parts.
I also love hearing everyone's voices, they are so unique, and all have lovely qualities that really shine at moments. It makes me more interested in discovering the uniqueness of my own voice, and finding the parts that I like or feel are most "me".
Most importantly, everyone is so supportive and willing to try new things, to push boundaries, welcome the unknown, and there is never judgment in the room. Any sound is an acceptable sound! It's an experience that I think everyone should have, regardless of your background with music. For many people, making music and using your voice comes with a sense of judgment and fear of making mistakes. This choir shows with absolute clarity how misguided that is; everyone's voice is an expression of their self, of their journey, of their personhood, and when we use our voices in whatever way to communicate what is in our hearts, then our "audience" (the listener/receiver) can not help but be touched.
To find out more about Kate, visit her website – and take a moment to meet all other Improvisers before the 5th December workshop and performance!