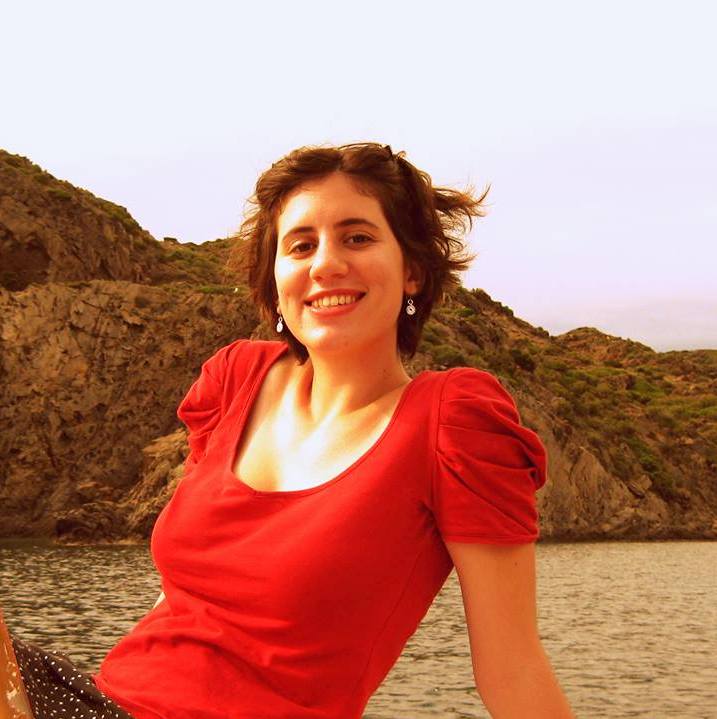 As the Improvisers are gathering one more time this Sunday for a final rehearsal before their first public performance at the Vortex on 5th December, we're introducing our 7th member: Irene Pujol Torras, vocalist and music therapist who studied in Barcelona, Paris and London, and has recently started a PhD focusing in the use of group vocal improvisation as a music therapy technique. In Paris, she sang with Sorbonne Scholars and the Chamber Choir of the Conservatoire; and in London, with the City of London Choir, the Renaissance Singers, the Lacock Scholars and the Element Choir.
How would you describe your voice?
I would describe my voice as an uncertain well of unknown depth. I feel it as a place of warmth which sounds at its best when in company of other voices, as it loves blending with them. It thrills when holding harmony in the middle parts while listening to the upper melodies and the grounding bass lines.
What are the main improvisation experiences that you have had before TIC?
I have studied jazz improvisation as well as traditional improvisational folklore from other countries as part of my applied ethnomusicology studies. More similar to TIC, as an adolescent I was part of a jazz choir in which we did some improvised circle singing. In 2013, I also participated in the Element Choir, an improvisational workshop and performance led by Christine Duncan, who specialises in choral improvisation.
Finally, during the past couple of years I have been working with "clinical improvisation" as a main tool during my music therapy training: I run and co-run individual and group sessions with children, adolescents and adults from different backgrounds and with different specific needs.
What have you noticed about your experience with TIC so far?
At the TIC rehearsals, every day has been a different personal discovery as well as a rewarding experience of creating something new as a group. It has been an enormous pleasure to resonate with such different and great voices. The mixture of excitement, uncertainty, pleasure and release that I have experienced so far correlates directly with the very poetic definition of music by W.H. Auden: "Music is the best means we have of digesting time". I hope this sensation will also touch the audience on the day of the concert.