A Word from the Artistic Director
Hi – my name is Jenni Roditi, I'm the conductor/artistic director of this unique choir, which improvises all its own music. I uses a method of hand signalling, known as conduction, to shape the vocal ideas from the choir, drawing out the bigger musical picture. Through a combination of composer's ear and singer's instinct, I integrate structures, orchestrations, moods and textures, with the musical ideas that come from the choir – who are following the signals. (- At the very end of the film you will see the choir working on the music, in the studio which gives a good sense of the process).

Through new wave film, created here by young Slovenian filmmaker Sara Pozin, we take our music to an immersive level, with vocal-visual storytelling and, together with spoken-word poetry by the Bristolian poet Toby Thompson, we have created a spontaneous, free-spirited, unusually rich, wordless choral performances, with ambient, hyper-real and surreal film.
"We hope you enjoy the experience and feel a real closeness between the

humic

nature of the

human

voice, singing freely, – the most ancient instrument of all – and feel-sense the way it binds, inalienably, with the land itself, for we are what we sound out."

Net Zero by 2050!

Jenni Roditi 29.11.2022.
"It's as if the voices are rising up – from the land itself…" – Simon McBurney, Founder, – Complicité Theatre, – on hearing Land Mass.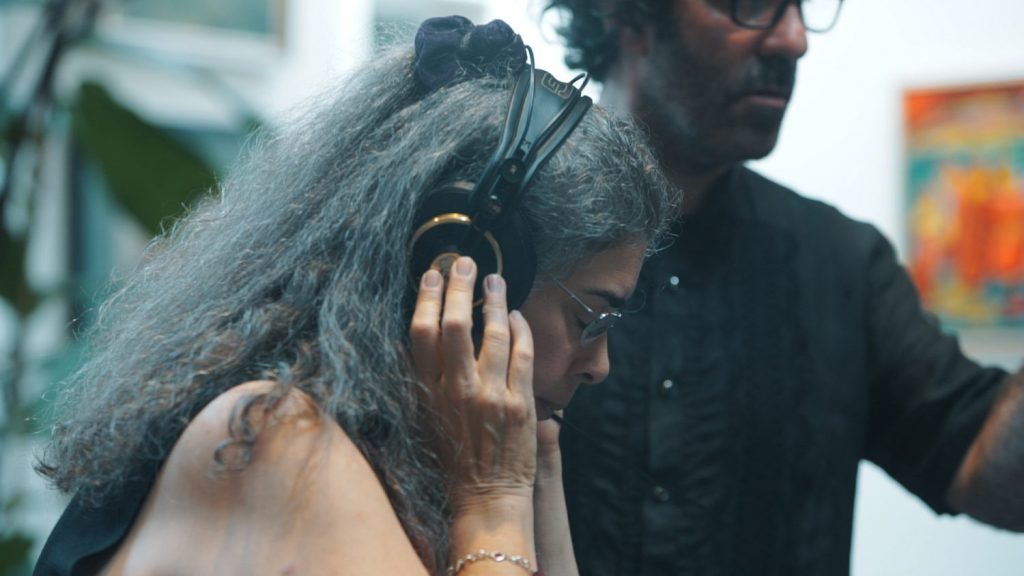 Audience Feedback from Previews

"Not only a Land Mass, a Soul Mass"
Wallee McDonnell, Producer, Celebrate Life Events.
"As if the voices are rising up from the land itself"

Simon McBurney OBE
"Koyaanisqatsi* looks down on the world from above. Land Mass looks up at the world from below".

*music-film by composer Philip Glass

Lionel
"For some reason I felt a Biblical sequence in your piece… can't quite explain it but as if it began with Creation, with that question of 'who creates?' and then the creation unfolds – all the way to an Exodus of some kind".

Danny
"I was spellbound, weeping, raging and enchanted – it opens up the whole vessel of the human being."

Sarah
"Neither preaching nor catastrophising, this is an opportunity to see things as they really are; to feel the power and emotion in the voices that accompany each segment; and to revisit the text of the opening poem, to remind us of the questions we can ask ourselves daily."

John
"Beautiful work, deep and emotive, thank you."

Anon
"We never hear this depth and range of voice – but now we have! The layers of humanity are like geology in sound."

Liz
"Land Mass is nature organising itself through human beings."

Peter
"It's a masterpiece. I could've listened for another two hours, sublime."

Kate
Land Mass
Land Mass may be thought of as an expressionistic liturgy looking into the wilderness and beauty of our human inner worlds, through vocal improvisations, that become inextricably linked with nature herself.

What might be the difference, really?
Greetings…

A new kind of liturgy is about to begin… a Land Mass. This is a spontaneous vocal-visual liturgy for the land – sung by a unique choir, The Improvisers' Choir, conducted by composer Jenni Roditi, who is creating her conducting directions as the improvised music is sung – known as 'conduction'.
An Order of Service, listed in the opening titles, invites the possibility of a ceremonial space and the start of a participatory journey, with the promise, we hope, of redemption. Spoken- word poet Toby Thompson opens this Land Mass with his beseeching poem Bird Bath. There is longing, fury, despair, grit – and an aching call for grace and mercy in his words.
But how can he truly liberate himself, he asks, – from all this? What is this world, whose dawn chorus is both a 'raucous din' and a 'flawless hymn' while he reluctantly remains 'trapped in the prison of me, like a grizzly bear in a derelict zoo?'
It's as if his Bird Bath were a holy font, blessing the 'sobs' of his 'doubtful fog.' His call to freedom: 'let me out, let me out!' is no more than a 'riddle'. He is trapped, 'lonesome' in his own 'fortress,' and can only hear the 'wind chimes sigh'.
As the poem ends the entrance to this metaphorical liturgical space, this Land Mass – is complete. A suffering, which we can all recognise, has been verbalised and given form in striking poetry.
It's time to look beyond the 'trap' that Toby names to a bigger relationship with nature and the land: the ground on which we all stand.
It's time to voice – with the land itself.
Toby's beseeching questions echo throughout, as we revisit his poem, in sections, between scenes.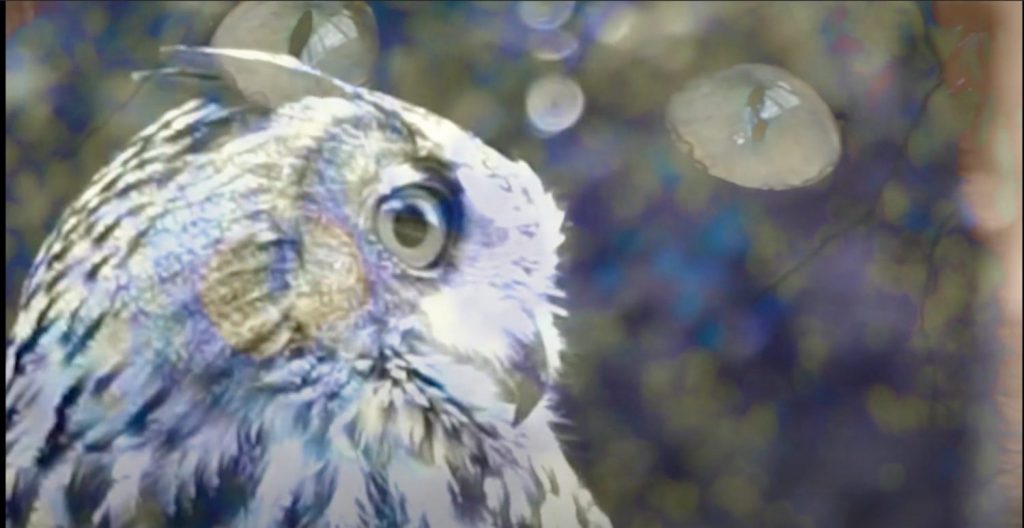 We then begin the Land Mass narrative which moves through both nature and nurture's order: Plough, Sow, Seed, Root, Birds, Sap, Bud, Seed, Stem, Birds, Sprout, Reap, Seed, Husk, Yield, Birds, and finally Orb.
There are three repetitions of Seed and Birds as a reminder of the always-hidden power Seed, and the always-singing world, Birds. Over these two repeating musical moments Toby's poem is represented as text only, reminding us of the unsolvable paradoxes of everyday life.
Plough then starts, with a human stake in this landmass, a work-song of toil, despair, exhaustion, and wild indignation.

Sow invites the human hand to intervene for a second step, casting a stratospheric spell of seed dispersal, as new life is planted in the earth.
But still a Seed remains the singular sound of always-beginning, as the opening poem appears, now as text only, casting back to contemplations –

'call it karma, call it sin'
Root then dives downwards into the earth's underbelly, where the beginnings of life are always hidden, churning up the belly in a voice which echoes memories from ancestral times.

After this Birds continue their ever-song, (although we may ponder for how long?) as the poem's text next reminds us of –

'yet another catacomb built in a hurry'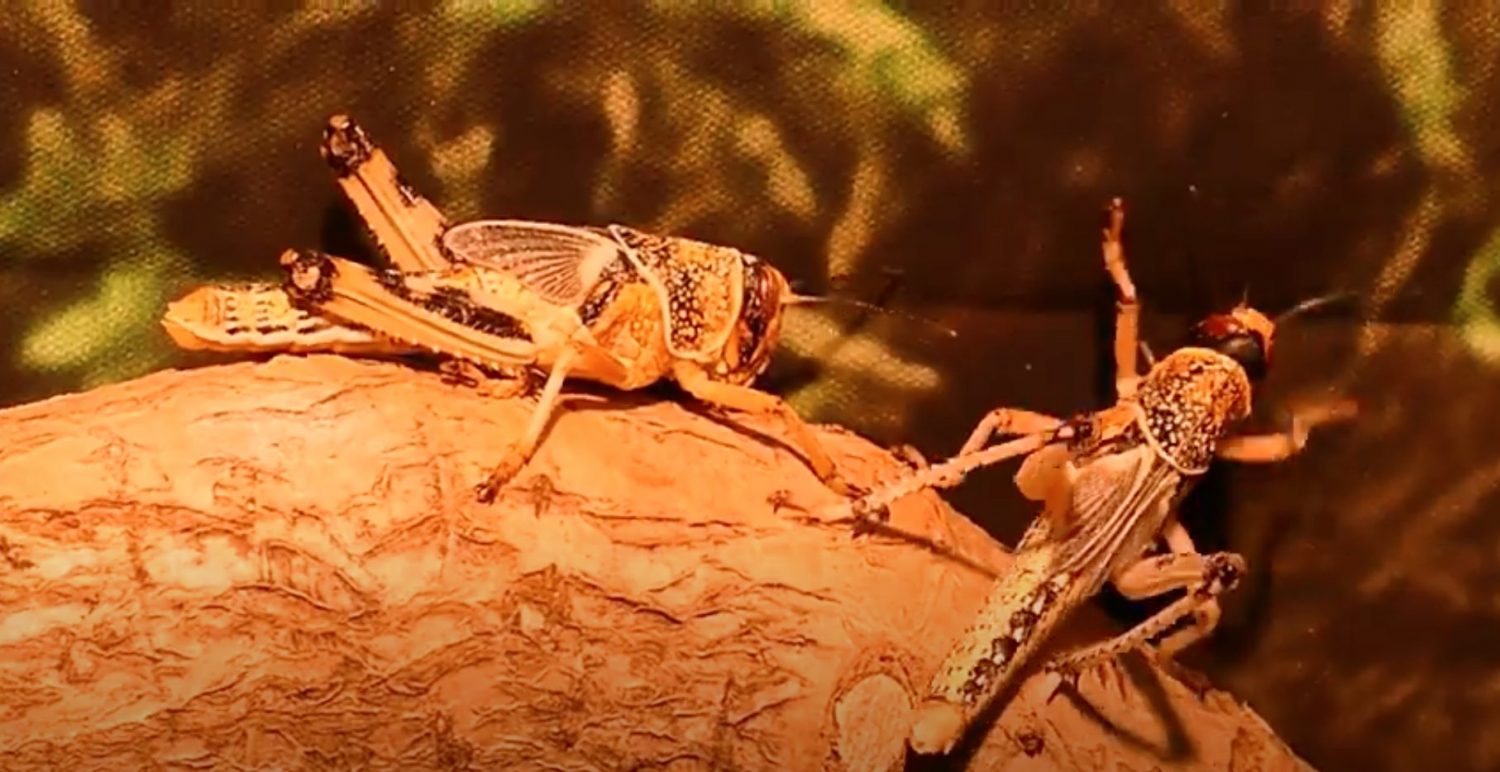 Sap explodes, in defiance, bringing dark germinations to the light where unnamed powers of renewal burst forth and orgasmic ladybirds share their sweetest, sexiest joys.

A Bud is then formed, oxygenates, pops, dances, plays. The glory of flowers appearing on the earth, reveal themselves nakedly in shameless delight.

As before, the Seed returns. The singular sounding presence under the poem, repeating insistently:

'the question remains what the heck did I do
that my soul should be held captive?'


Stem then arches and lurches forwards, upwards, reaching to the light and yet planted, an earth-born green and purple statue, a single stem, dignified and simply expanding towards the light..as the solo voice draws up her earthy life- chant.

Birds continue their mantra, but now the poem asks emphatically –

'somebody tell me what am I, what am I?
A chess piece held in a cosmic hand?'
Sprout bubbles forth… releasing its overflowing froth and force, evoking multiplicity, repetitions, procreating, and expanding, eventually towards a plateau of steady, slower growth.
Reap now praises nature – providing nurture – in a burst of bountiful heart-felt celebration calls – drawn all the way up… from the toil of Plough… the spell of Sow… the burrowing of Root… the rising of Sap… the joy of Bud… the expansion of Stem… and the multiplicity of Sprout…
Now with Reap, human hands may gratefully receive their reward. This is a coming together to celebrate labour in dance and ritual.

..Yet, Seed remains.. the singular sound of an always-beginning: Toby's text repeats, after several iterations, the same urgent questions…

'who built the wall that walls me in?
Who wrote the chorus the dawn bird sings?'
Husk sings into the shadow of the seasons: the discarded sheaf that must be lost, composted, dies in order for new life rise. Melancholy and bereavement is embraced.

Nature makes sacrifices, but it is to preserve life.. all the while.. strange ghosts rise from the husky ashes in wild and fiery flights of their un-told own making…
Yield then rises up in full gratitude for what is given.. bringing in nature's harvest. To celebrate there is fire, heat, and community – as hearts spark together and unite as one, in glorious accord.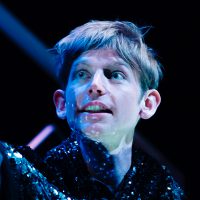 Birds continue their chorusing, before the final part of the poem settles into its own answer to the questions it poses. The final image leaves us in no doubt:

'by way of reply, the wind chimes sigh
and the bird bath fountain sobs.'
Orb then softly lifts our gaze upwards and away from the land.
This is a recycling and redemptive rounding. An orb is said to be a mysterious, floating, visiting spirit or even a UFO. As such a mysterious visitor appears in the music: the grand old master JS Bach with his Prelude in C Major, played on the piano by Cassie Yukawa-McBurney, reminding the listener of the mighty power and stature of the well-tempered clavier.
A solo vocal line, improvised by Jenni Roditi, is heard with the Bach, expelling the piano from its known aura, and it willingly accedes. Moving into a parallel universe the tempered tuning is now in intimate relationship with non-tempered vocal ornaments, slides, and improvisation. There is a rounding-off in this translucent Orb as the Mass itself is complete.
We hear the final soft echoes of the choir's voices, harmonics and crackling vocal fry, which burns away everything, into silence.
We are left with ourselves…
Land Mass may be thought of as an expressionistic liturgy, looking into the wilderness and beauty of our human inner worlds, through vocal improvisations that have been gentle shaped by a conductor using a special method of hand signals. With collective threading, openness and power from all the artists involved, the voices of the choir become inextricably linked with Nature herself.

What might be the difference, really?
---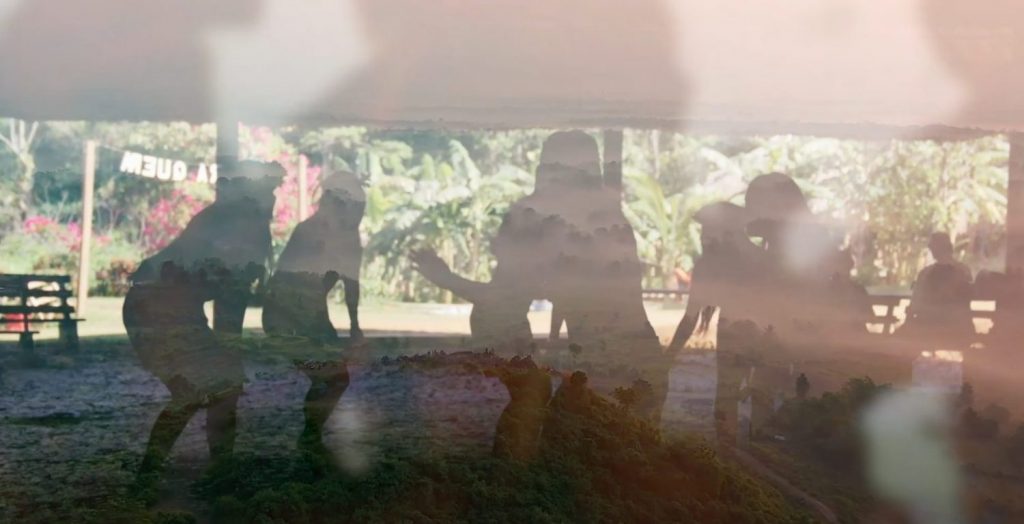 Artistic Director
Jenni Roditi

Film Maker
Sara Pozin

Special Guests
Toby Thompson, poet
Cassie Yukawa-McBurney, piano
The Improvisers' Choir
Uran Apak
Dilara Aydin-Corbett
Rouhangeze Baichoo
Veronica Chacon
Shreyans Iyer
Segun Lee-French
Camillo Menjura
Ebe Oke
Jenni Roditi
Candida Valentino
Yan White
Marcia Willis
Producer
Jaka Skapin
Recording Producer
Asier Leatxe Ibanez d'Opakoa
Mastering
Steve Parr