A Word from the Artistic Director
Hi – my name is Jenni Roditi, I'm the artistic director of a unique choir, one that improvises all its own music, allowing the integrity of everyone's voice to be heard. Through new wave film we take our music to an immersive level, with vocal-visual storytelling and together with spoken-word poetry, we create spontaneous, freestyle choral performances to ambient, hyper-real and surreal film.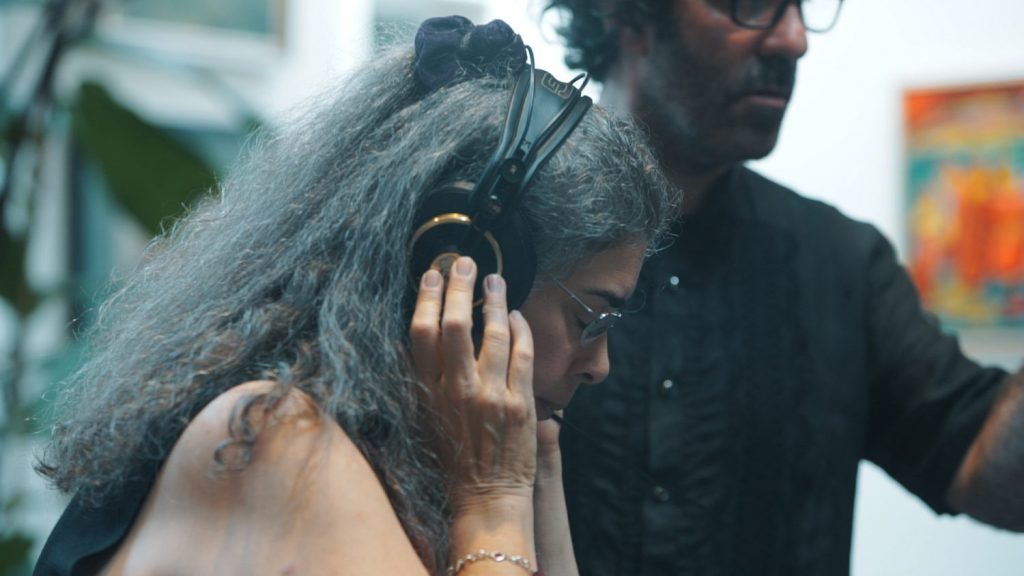 Land Mass
A new kind of liturgy is about to begin: a Land Mass – a spontaneous, vocal-visual liturgy – for the land.

Land Mass may be thought of as an expressionistic liturgy looking into the wilderness and beauty of our human inner worlds. Through vocal improvisations, gently shaped by a conductor, and with collective threading, openness and power from all the singers – the voices of the choir become inextricably linked with Nature herself.

---
Performers
Hand Conduction
Jenni Roditi

Special Guests
Toby Thompson, poetry
Cassie Yukawa-McBurney, piano
The Improvisers' Choir
Uran Apak
Dilara Aydin-Corbett
Rouhangeze Baichoo
Veronica Chacon
Shreyans Iyer
Segun Lee-French
Camillo Menjura
Ebe Oke
Jenni Roditi
Candida Valentino
Yan White
Marcia Willis
---
Crew
Film Maker
Sara Pozin
Producer
Jaka Skapin
Recording Producer
Asier Leatxe Ibanez d'Opakoa
Mastering
Steve Parr
Artistic Director
Jenni Roditi
---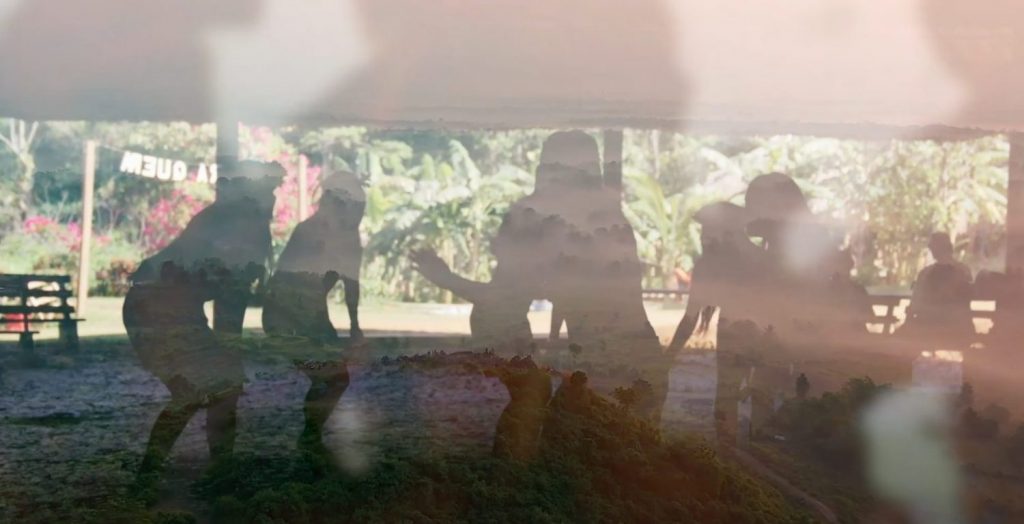 Audience Feedback from Previews

"Koyaanisqatsi (music-film by composer Philip Glass) looks down on the world from above. Land Mass looks up at the world from below".

Lionel
"For some reason I felt a Biblical sequence in your piece… can't quite explain it but as if it began with Creation, with that question of 'who creates?' and then the creation unfolds – all the way to an Exodus of some kind".

Danny
"Neither preaching nor catastrophising, this is an opportunity to see things as they really are; to feel the power and emotion in the voices that accompany each segment; and to revisit the text of the opening poem, to remind us of the questions we can ask ourselves daily."

John
"I was spellbound, weeping, raging and enchanted – it opens up the whole vessel of the human being."

Sarah
"Beautiful work, deep and emotive, thank you."

Anon
"We never hear this depth and range of voice – but now we have! The layers of humanity are like geology in sound."

Liz
"Land Mass is nature organising itself through human beings."

Peter
"It's a masterpiece. I could've listened for another two hours, sublime."

Kate